Shandong Wudi Fengyuan Salinization Co., LTD
---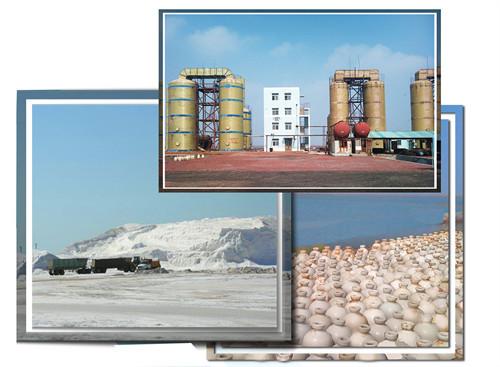 Wudi Second Saltworks is the predecessor of Shandong Wudi Fengyuan Salinization Co., LTD that was built in March 1990, changed as Wudi Fengyuan Salinization Co., LTD in 2005, and it is a private salinization integrated production enterprises, mainly engaging in salt production from seawater, salt chemical industry and production and sales of mariculture. The company has the staff of 350 persons, including 150 professionals and technicians.
The company is located in west port industrial park in Binzhou port, south bank of Bohai bay, which is the centre of the economic circle ringing Bohai and the radiation belts of binhai new area in Tianjin and superposition area of "Yellow and blue", with superior transportation conditions and vast tidal flats, lower precipitation and high evaporation capacity, and production condition is advantaged. It owns appropriate salt beach area of 500000 acres, in which evaporation area of 424000 acres, crystal area of 30000 acres, aquaculture area of 46000 acres. Plastic tarpaulin rate is 100%, the design production capacity of crude salt is 350000 tons, bromide and other chemical products of 2000 tons, fairy shrimp of 80 tons, fish, shrimp, shellfish and other aquatic products of 680 tons, enterprise total assets of 390 million yuan, is one of the pillar enterprises of Wudi county. Its leading products of sea salt is higher than quality ionic membrane production technology standard using salt in chlor-alkail industry, having more obvious advantages than well salt, mineral salt and lake salt; Bromide products indicators meet the national standards, and products are exported to more than 10 domestic large-scale chemical enterprises; Brine shrimp products are mainly exported to southeast Asian countries.
Right place, right time and, Fengyuan salinization, renowned at home and abroad!

Scan QR code
Visit the website
The latest trends in Singapore